Baby Book – English
Baby Book – English
This is the English version of our Babybuch. You can fill it with memories from the first year of your child. Every page is carefully illustrated and gives you the possibility to paste photos and keep reminiscences.
Cover: Recycling 300g carton
Paper: 130g Munken paper
The book has 54 pages.
Size: A5
In stock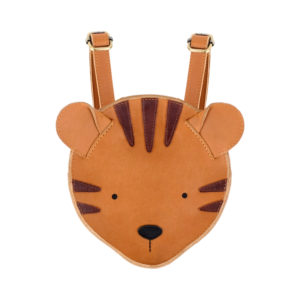 Kids
Cute Kapi backpacks from Donsje, handmade from 100% Leder and easy to adjust shoulder strap. Comfortable to wear and roomy in storage, they will bring joy to carrying stuff around while being irresistibly cute. Every Donsje product is packed in a beautiful gift bag dangling a tiny bell, making it the perfect gift for yourself or your loved one.Size: approx. 15 x 12 cm
€ 79,00
Includes 19% Mwst