Card – Happy Birthday 3
Card – Happy Birthday 3
Illustrated card by hand. It is printed on high quality 300 g recycled paper.
Size: Din A6
This product is currently not available. If you would like to pre-order it, please contact us: pre-order@youngandbrave.ch.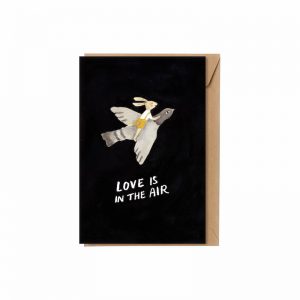 Baby, Kids, Women
Lovely card from Main Sauvage supplied with a kraft envelope is perfect to send a thoughtful message to someone you love, to celebrate a joyful event or to share the most precious moments of your life. It is also a nice additional to a gift. With its generous size, you can hang it on the wall or display it on a shelf to decorate the living room or a bedroom. FSC certifed paper. This card is a collaboration with the talented illustrator Gemma Koommen. Gemma's paintings are made in gouache and ink, in her tiny studio based in wild Northumberland, UK.
Size of the card folded: 15 x 22 cm (6" x 8,5")
€ 5,00
Includes 19% Mwst