Music Box – Alma Musical Bird
Music Box – Alma Musical Bird
Cute musical box mobile. Embroidered handmade pattern.
Music : « Fly me to the moon »
Size: 14 x 20 cm
In stock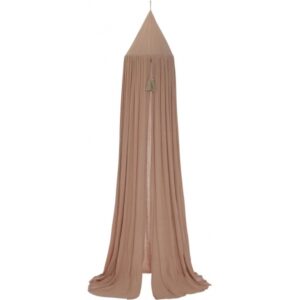 Decoration
Bed canopy from Konges Sløjd creates a cozy and calm space for your little one. The canopy can be used for play or for sleeping soundly and protected at night.Size: 300 cm (Diameter 50 cm).
€ 100,00
Includes 19% Mwst