Pouch Cube Sardine PM
Pouch Cube Sardine PM
Cube toiletry bag with waterproof interior from La cerise sur le gâteau and 100% organic cotton. For make-up, pens, papers, jewellery, whatever you want. With leather handle and golden embroidered dot. Made in Portugal.
Size: 15.5 x 10 cm
In stock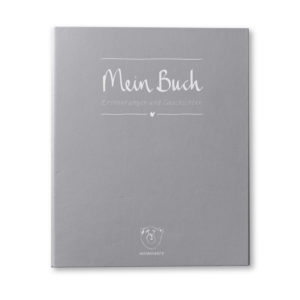 Baby, Kids, Women
There is so many exciting moments during the first years of a baby / child
that are worth remembering."Mein Buch" is a baby journal (in German) where the parents can capture all the memorable moments: milestones, events and first baby experiences. The book has all pages handwritten and printed in grey tones, leaving the child's stories in focus. It has a ring binder, making possible to personalise adding notes, photos, cards etc. The book starts with the memories of the pregnancy until the child's 6 years birthday / first day of the school.
The book contains 84 pages in thick, 200g quality paper, A4 format.
€ 51,00
Includes 19% Mwst